A smart approach to the building process enabled these 48 residential apartments to be built to a high standard while keeping costs low.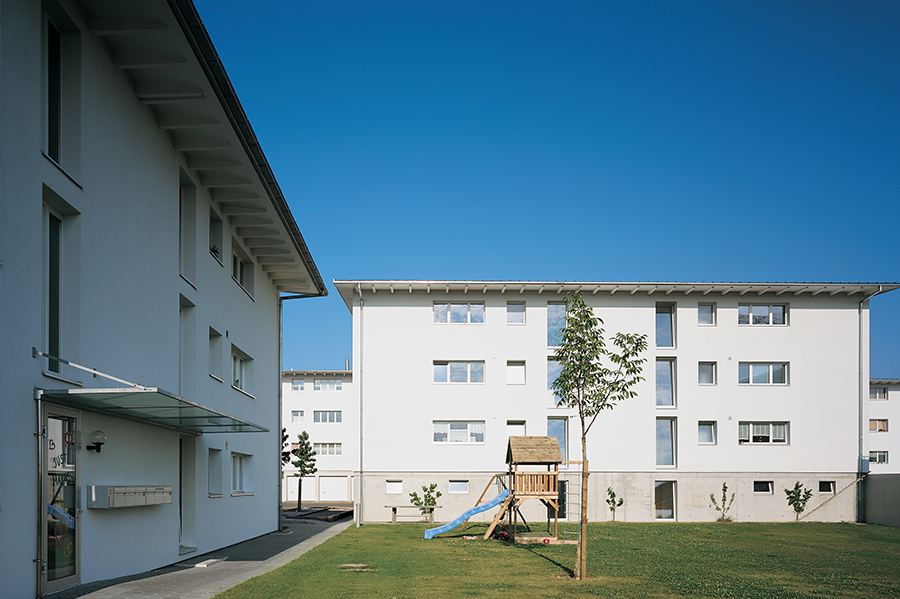 The "Bodenmatte II" (bod/II) housing project is located between Fribourg and Bern. It consists of 48 residential units split over 8 apartment blocks.
The challenge for ZO2 was to meet the objective from the local council (village???) to build a high standard development with low costs.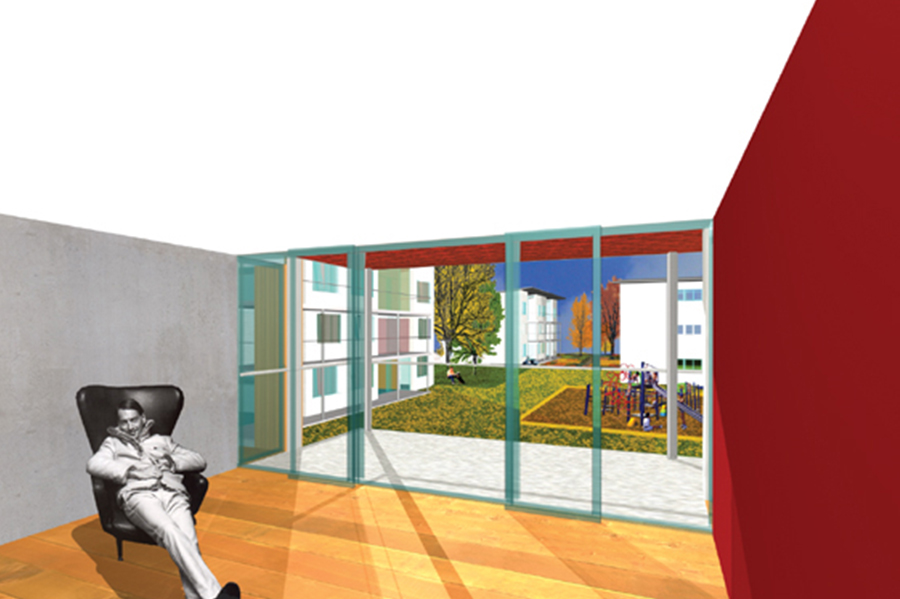 The solution was to build the apartments in stages – two blocks at a time over a four-year period and to integrate them within the topography of the local landscape by following the natural ridgeline.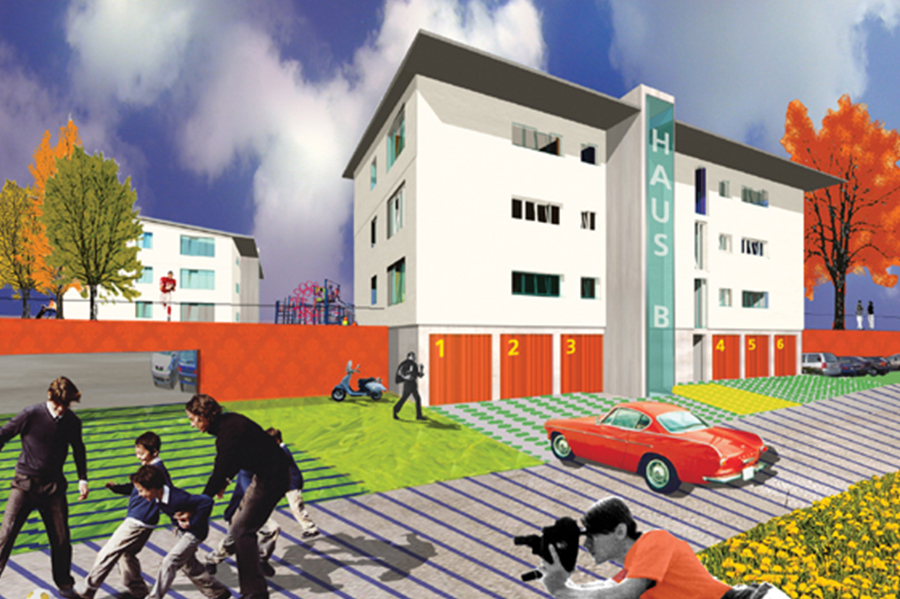 Another clever design solution was to create a master-plan layout that staggered the blocks so that they alternated rather than being placed in front of each other. This created extra private and public space between the buildings that can now be used for playing and relaxing. These public green spaces have been sympathetically designed with local apple trees and sweet herb beds acting as guidelines around the housing area.