A concept house that is literally based on blue-sky thinking.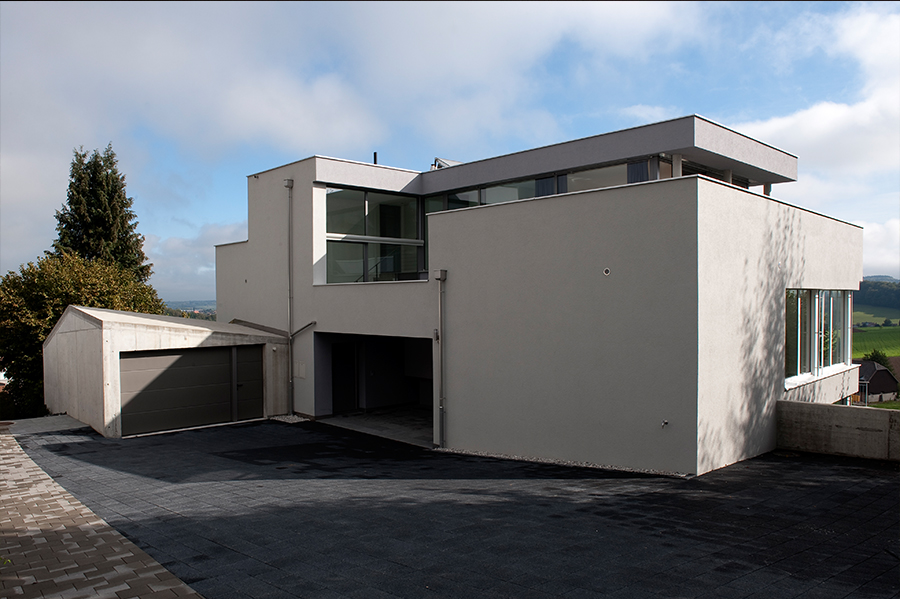 The design is the ultimate expression of flexibility enabling the occupants to create a living space that is completely tailored to their needs. During the day the house can be completely opened up to be in touch with the garden, the sky and all the elements of nature. The duplex height in the front part of the living room creates different functional spaces within the living space. At the same time the magnificent Eiger, Mönch Jungfrau view is framed, which inspired the client to buy this plot of land in the first place.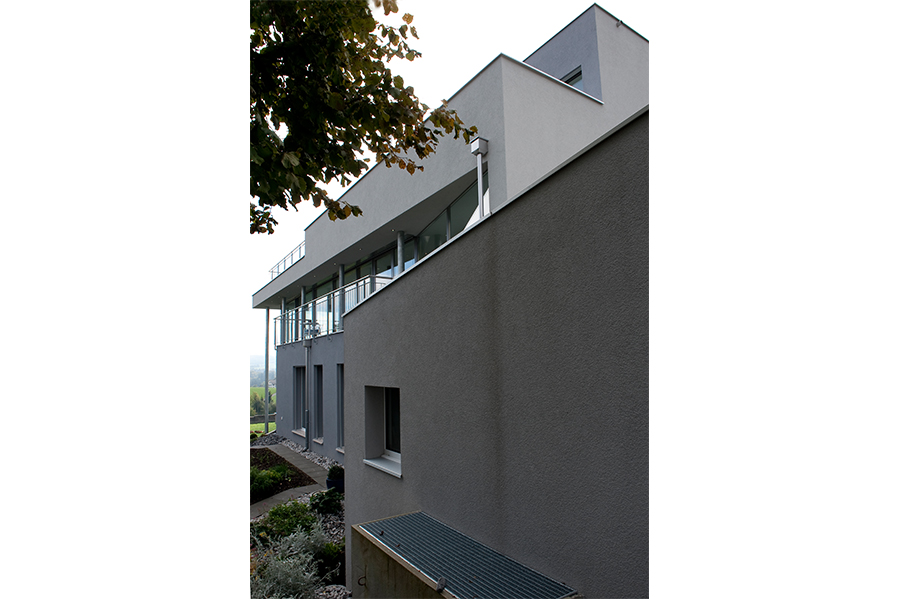 At night the house can be completely closed for total security. A special grey colour scheme accentuates the play of exterior volumes, with the various private terraces and balconies on different levels integrated within. Villa Eigerblick is a house to live and enjoy a big family life, but yet reserves also intimacy and privacy for each family member.