This project successfully brings together two architectural design challenges – transforming a 60's steel factory into a modern family home whilst achieving Minergie P ecological standards.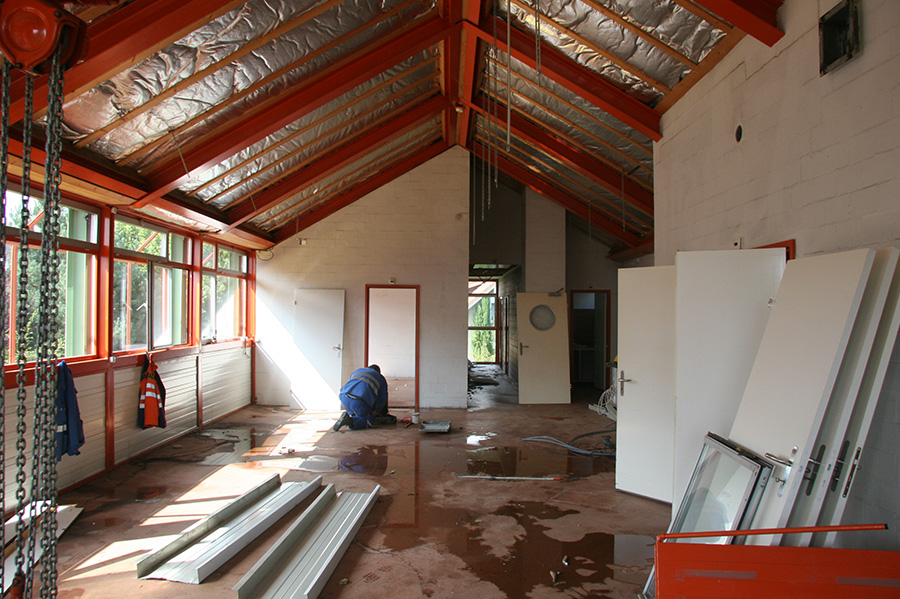 When the clients bought the old steel factory in Rolle near Geneva in 2008 their plan was to demolish the structure and use the land to build a brand new modern family home.
However, zo2 saw the potential in the industrial structure and presented a proposal that preserved the original construction and transformed the old steel factory into a modern family home.
The benefits of this proposal included the optimisation of useable living space, creation of a desirable loft style environment and increasing the overall additional value for the site.
The design cleverly optimises the woodland views and green setting by successfully bringing the natural landscape indoors.
Last but not least, the transformation was planned according to 'Minergie P' standards and it is now the first successful example of a 'Minergie P' transformation in French speaking Switzerland.
Following a lengthy planning period all aspects were brought together and have now been successfully realised in this exceptional project.