This is what we recently read about raised beds in the garden:
« THERE'S nothing like a well-tended vegetable garden with rows and rows of abundant crops, weed-free and lush, sparkling in the afternoon sun. The truth is, it can take years of hard work to create such a garden. And for some folks, all that « work » is the joy of gardening: amending the soil with wheelbarrows of compost, the annual spring tilling — and lots of weeding. Even if you don't have a lot of time for gardening, you can still have a productive vegetable garden, no matter the size. How? Start with a raised bed. It's the shortcut to a plentiful harvest, even in the first year.
http://www.gardeners.com/how-to/raised-bed-basics/8565.html
Ok – that highlighted sentence took my full attention as all my attemps to have a productive veggie garden have been more or less  failures over the last couple of years. Let's try a raised bed.
This and next posts will document the experience and I hope it'll help you saving a lot of time and may be – we'll see in the end – having a productive veggie garden.
1 – Choosing a raised bed system
We went to Landi and the local garden center and checked of course the internet for instructions. there is a lot of information and a lot of hugly and expensive stuff. We do not want to give the choice we found a visual representation. A raised bed for us has to be functional and simple and affordable. Why start having plastic in your garden?!? Definitely go for wood and choose the non-treated one.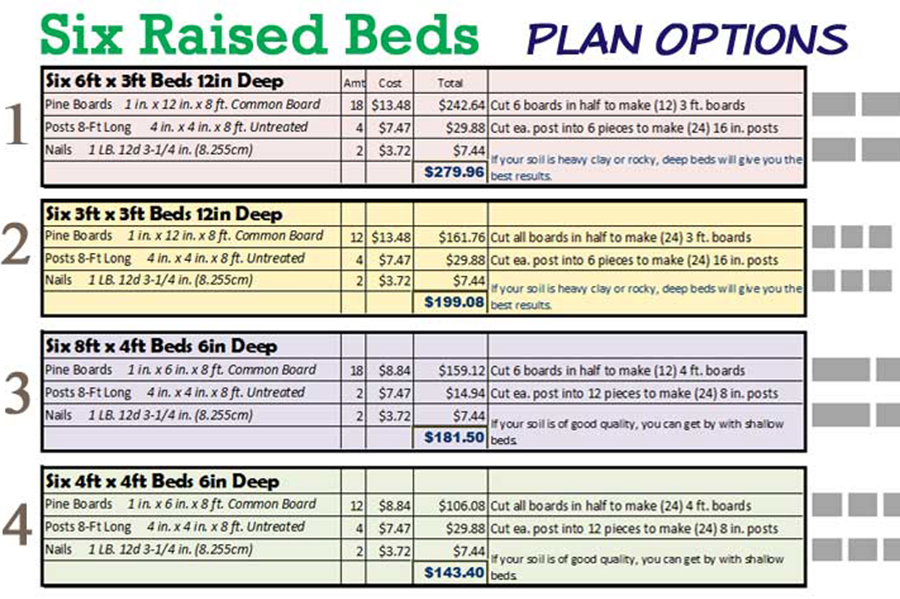 It comes down to having the time to go buy the wood or finding a ready system.
I do not go often to Hornbach, but this is where I found a simple system for 16.90 CHF.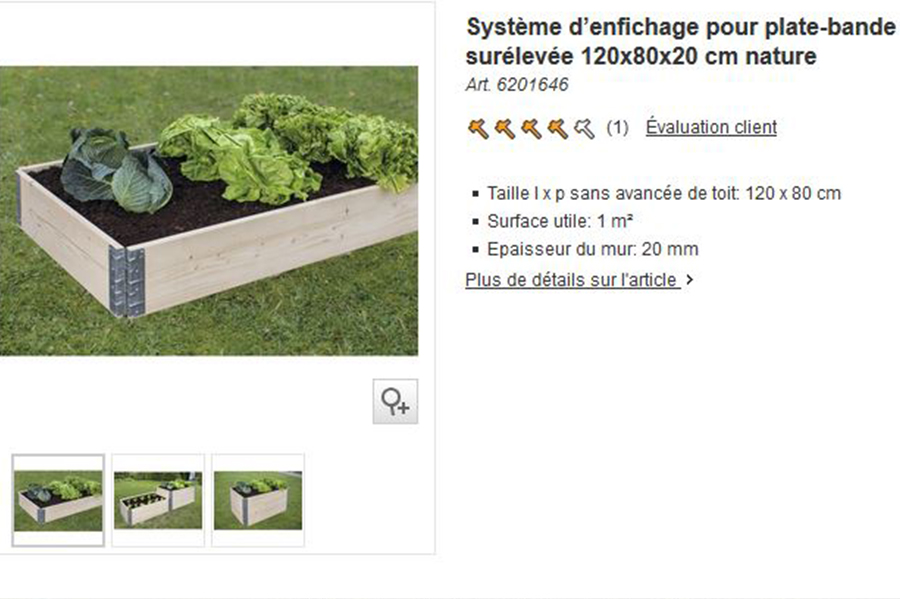 2 – Location and Set up
This was quickly decided, as the veggie garden existed. Morning and afternoon sun and calm corner. The raised bed were quickly installed, the next questions is how to fill them.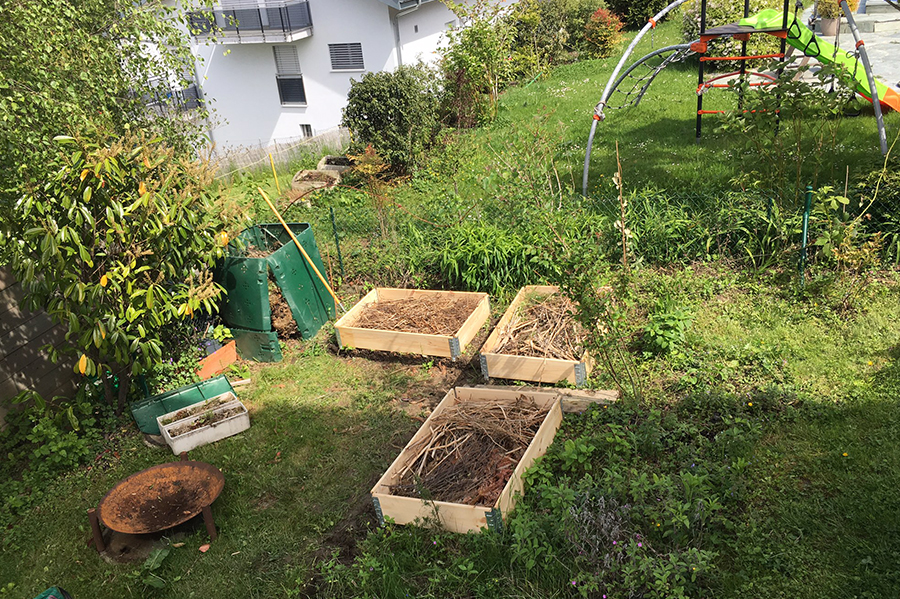 How deep does a garden box need to be?
The depth of the bed can vary. Six inches is a minimum. Plants need at least a 6- to 12-inch rooting zone, so 12 inches is ideal. Before you establish the bed, break up and loosen the soil with a garden fork so that it's not compacted.
Filling: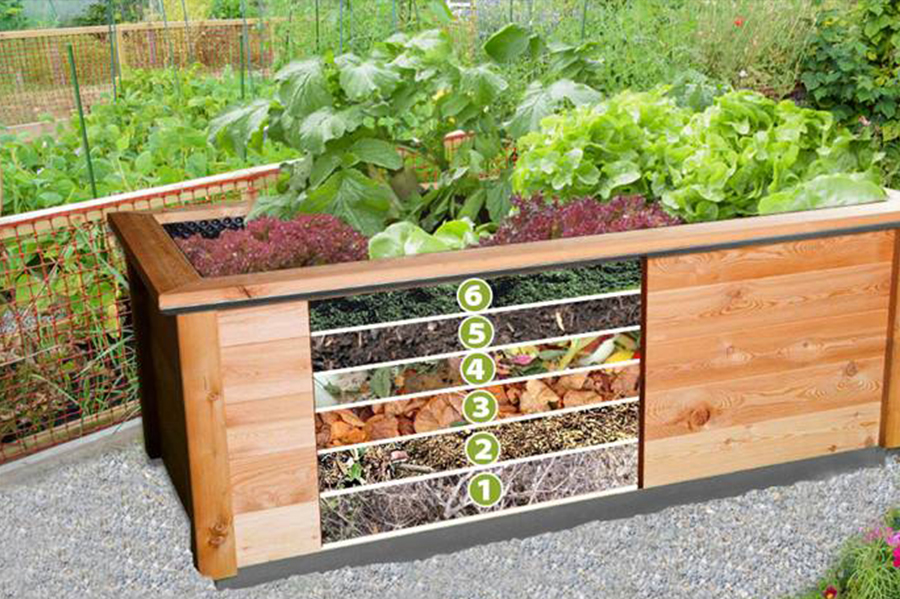 In practice it looks like: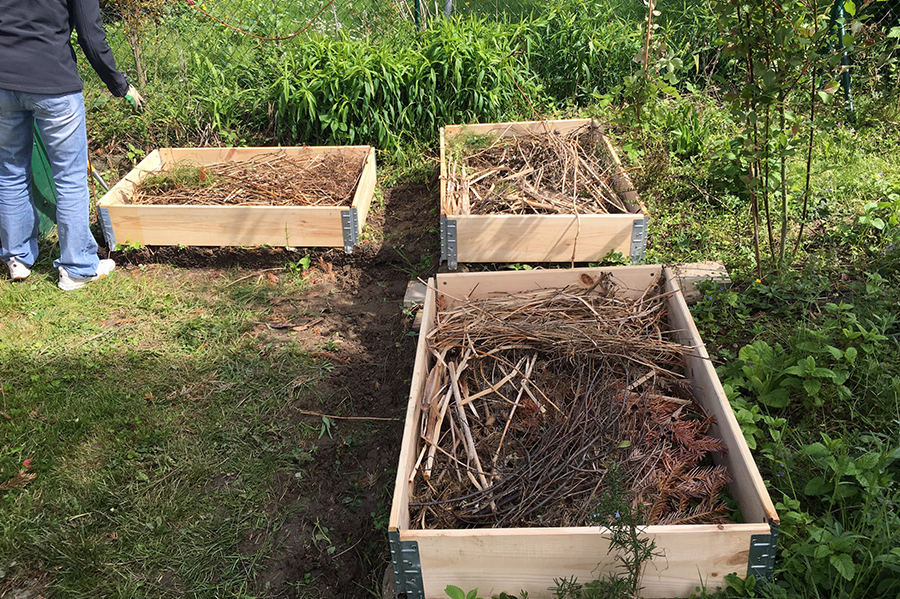 To be continued next week-end!