Toxins are a tricky subject. Many people discuss them without knowing exactly what they are or what they do. Toxic chemicals touch our lives every day through our furniture, shampoos, food, the air we breathe and in countless other ways.
Some exposure to toxins you cannot control, but you can control what you eat and how you live!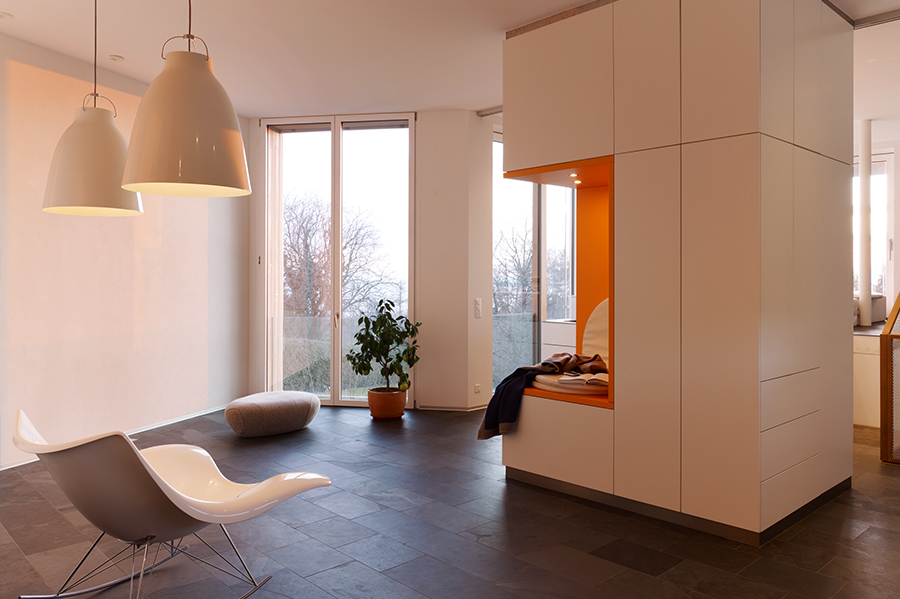 So do it, especially if you have children. Isn't it sick to think that your child could become sick from playing on a lawn?!? The commonly used herbicides for lawns are chemical first cousins of Agent Orange, which was used in Vietnam and many pesticides can have an impact on your health. Luckliy in Switzerland this isn't common practice, at the same time I see a lot of spraying in my neighbourhood and they probably don't even know what exactly they spray. Here is a lits of chemicals to look out for.
Watch out for Phthlates and its cousins:
Phthlates are found in several common household items, such as dish soap, toilet paper and so on. Basically almost everything that contains  the word « fragrance » has phthlates. This chemical compound can present some health risks. fro instance, accoridngn to studies, phthlates can cause respiratory problems. The best way to get rid of these chemicals is to use an air purifier or air filters because you are mainly exposed to phthlates through inhalation so it's important to purify air. Meanwhile, phthalate exposure is already widespread in the population. CDC researchers found measurable levels of many phthalate metabolites in the general population, and that adult women have higher levels of urinary metabolites than men for those phthalates that are used in soaps, shampoos, cosmetics, and other personal care products.
Volatile organic compounds (VOCs), according to the Environmental Protection Agency (EPA), are emitted as gases from certain solids or liquids. In fact, they may be emitted by a wide array of products, including paints and lacquers, paint strippers, cleaning supplies, household products such as varnishes and wax, cleaning and disinfecting, products, building materials (plywood and particleboard) and furnishings, office equipment such as copiers and printers, carbonless copy paper, graphics and craft materials including glues and adhesives. VOCs can cause eye, nose, and throat irritation as well as headaches, loss of coordination, and nausea. They may also cause damage to the liver, kidney, and central nervous system. Some are suspected or known to cause cancer in humans.
Used as flame retardants, polybrominated diphenyl ethers (PBDEs) are not chemically bound to plastics, foam, fabrics, or other products in which they are used, so this means they are more likely to leach out of them. PBDEs include pentabromodiphenyl ether (c-pentaBDE), octabromodiphenyl ether (c-octaBDE), and decabromodiphenyl ether (c-decaBDE). The EPA is concerned that certain PBDEs may be toxic to both the environment and humans. "Exposure to PBDEs in the womb and through nursing has caused thyroid effects and neurobehavioral alterations in newborn animals, but not birth defects. It is not known if PBDEs can cause birth defects in children," the CDC reports.
Perfluorinated compounds (PFCs) are used in stain-resistant fabrics often included in furniture as well as in non-stick cookware like Teflon. Some researchers believe PFCs may cause birth defects and cancer; studies of laboratory animals given large amounts of PFCs show that these compounds affect growth and development, reproduction, and function of the liver. Studies have linked exposure before birth to lower birth weight in both animal and human studies.
Formaldehyde, although it is a known carcinogen, is used in carpentry, soaps, detergents, cabinetrym and glues. The National Cancer Institute states that research links formaldehyde exposure to several cancers, including nasopharyngeal cancer and leukemia.
Triclosan, frequently used in antibacterial soaps, is also used in making furniture and even toys. Although the Food and Drug Administration (FDA) states on its website that "animal studies have shown that triclosan alters hormone regulation," the agency also notes that such data does not always predict effects in humans. In short, the FDA is reviewing all of the available safety and effectiveness data in order to evaluate triclosan.
Ammonia
You have probably heard of Ammonia, it's almost everywhere, in glass cleaners, polishing agents for sinks and bathrooms fictures and even in hairs dyes. Ammonia evaporates very fast so there's a good chance of inhaling this chemical compound. When combined with bleach is can create poisonous gas. Best to avoid it completely, opt for an air purifier or air filters in your home.
Chlorine
City Water is generally speaking filtered with the help of chorine. But that doesn't mean that it is safe to consume. Chorine acts as an respiratory irritant, so if you have asthma it's vital to find ways to remove it. consider installing a whole house water filter in your home to ensure that it's eliminated right from the start.
Look Out For Mold
Mold is the most common toxin found in residential homes. It's a fungus that is caused when moisture repeatedly comes into contact with the building components of your property and, if left untreated, can cause health problems and structural damage.
The easiest way to identify mold is to use your senses. Keep an eye out for black, white, or green growths, especially in areas where there are visible leaks and/or water droplets. Mold is also associated with a persistent damp smell, so you may be able to sniff it out.
Small amounts of mold can be banished with home remedies. Scrub the spot with bleach until it's gone and immediately set about fixing the leak. However, extensive patches or toxic mold, which can be difficult to differentiate but often has a slimy appearance, needs to be treated by a professional.

Test for Radon
Radon is an orderless invisible gas that has been proven to cause lung cancer. It's particularly dangerous because since you can't see, smell or taste it, it's possible that you and your family could breathe it in for an extended time without knowing. New buyers should definitely ask for the test in their inspection contingencies and even homeowners could benefit from having one done every few years.
It's caused by a natural yet radioactive breakdown of uranium in soil, rock and water. As the uranium breaks down, it seeps into the air.
Luckily, radon can be easily tested for by professionals. If your test results show a rating of  4 pCi/L or higher, you'll need to treat it by having a radon reduction system installed in your home.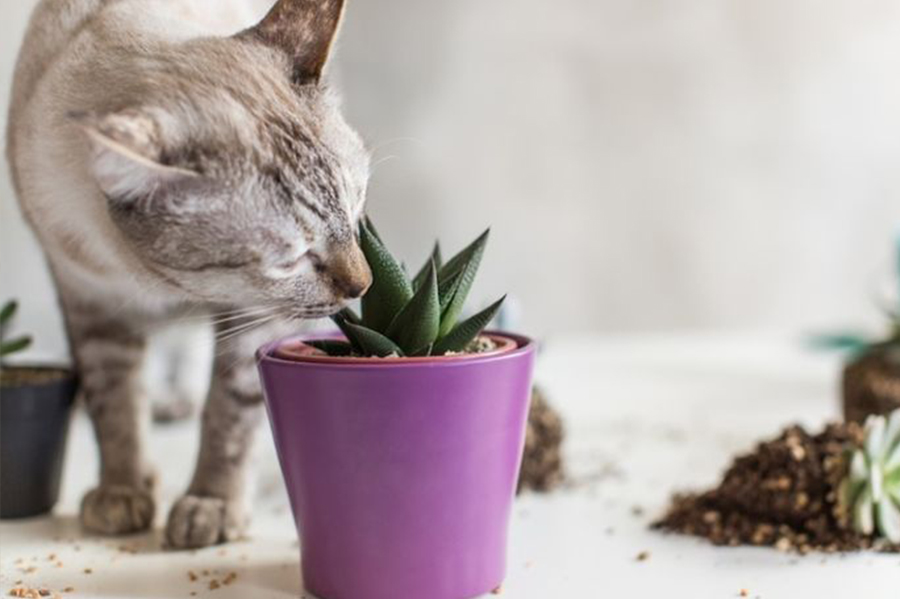 Learn About Asbestos
You've probably heard horror stories about asbestos, but in the interest of covering basics, the term refers to a flame-retardant form of insulation that was almost exclusively used in homes from the 1920's – 1970's. However, we now know that prolonged exposure to the fibers can lead to lung cancer.
If you're in the market for an older home, there may likely be asbestos present in the household materials, especially around HV/AC ducts, siding, and certain types of linoleum flooring. Thankfully, sellers are required to disclose its existence, but don't hesitate to ask questions.
It's important to note that you should never attempt to remove asbestos on your own. Intact insolation is usually non-toxic, but once thee fibers are damaged, hazardous materials will be introduced to the air. We at zo2 provide a service to check your house and identify items which may contain asbestos. It important that you hire a professional who knows how to handle a removal properly.
What can you do?
Reduce all chemicals in your household, get air purifiers or even better an air filtering system and water system for your entire house when you build new. If you want to renovate, hire a professional and don't just trust, there are so many ways for chemicals to enter your home, there is a lot of ignorance and you need to get a guide whom you can trust.
Control your home and what you eat as much as possible. If you need help on this subject, let your home get checked for molds, asbestos and / or want to choose new materials, zo2 has built up a libery on healthy materials and a list of producers we trust. Don't be shy, say hi!