In the last 15 years zo2 has designed over 50 different kitchen. We have chosen those three to give you a bit of a taste of how different and unique your kitchen can be.
A kitchen for a 18th century villa: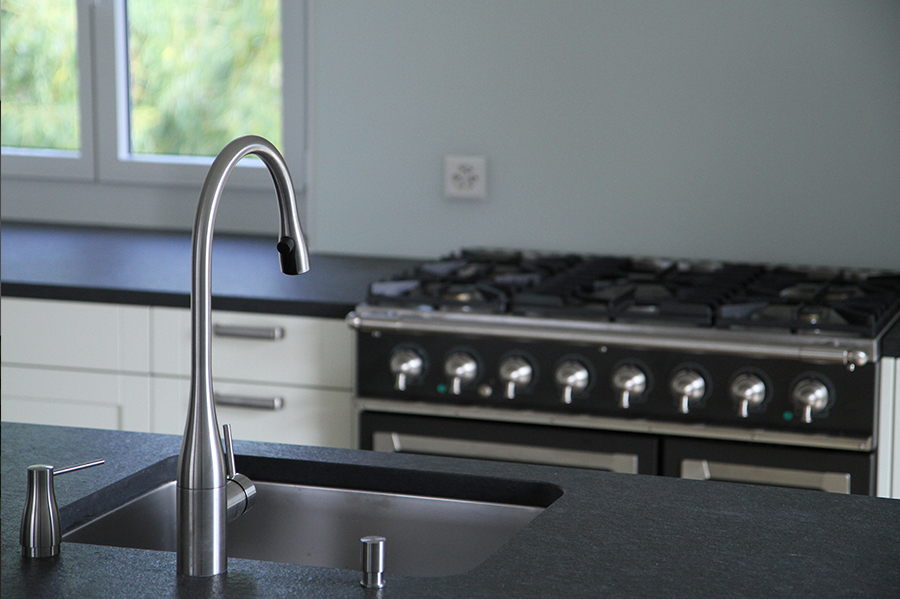 The kitchen is the heart of this family home:
James Bond would have loved it too: the dining table can be adjusted to the food: roman, japanese or western or hide it completely.