LET THE BEAT MOVE YOU ! zo2 designed the brand and interior of this 1st pay-as-you-go Fitness in Switzerland.
BEAT Fitness brings you a full-body workout, unique music and convenience. The BENEFITS of spinning and workout are listed below!
Don't miss out, and book your session diretly online here https://www.beatfitness.ch/
All interior items such as the great copper lamp in the reception area are available in our shop here https://www.zo2.ch/shop/
Grand Opening 2nd March 2017 – here are some impressions of the opening night for you: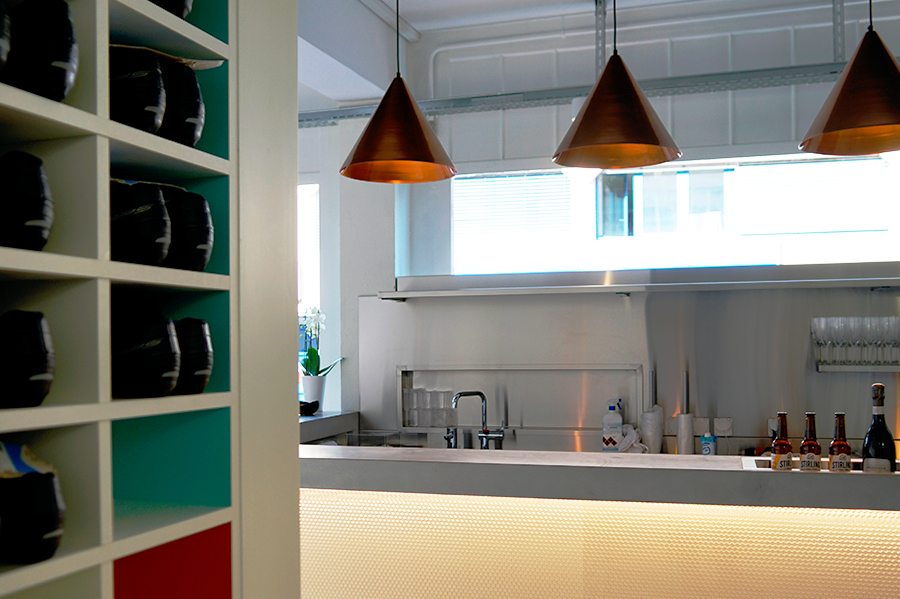 And the BEST SMOOTHIES in town:
BENEFITS:
A spinning workout is an excellent way to burn some calories and relieve stress. The workout employs a stationary bike, which has various tension levels. The bike will also track your progress, so that you are motivated to continue and accomplish your fitness goals. There are numerous benefits to a spinning workout.
#1 Spinning Benefit: It burns hundreds of calories.
According to Spinning's official website, the average indoor cyclist can burn between 400 to 600 calories during a 40-minute workout when averaging 80-110 rpm's — the equivalent to 15 to 20 road miles. What other workout can have you burning that many calories while mostly sitting? Plus, a lot of the classes offered are 45 minutes to an hour, so you can torch even more calories the longer you ride.
True, blasting cals by spending time in « the saddle » (spin speak for the bike seat) can be hard on your lady parts at first, but you get used to it, and the pros far outweigh the cons:"What hurts you more? Sitting on a spin bike or sitting on your couch?" asks Spinning instructor and CPT, Nikki Oliva. "I'll take the minor pain of backside versus the enormous pain of possibly having to take medication to lower blood pressure, regulate blood sugar levels, lower cholesterol, etc. etc." Good point!
#2 Spinning Benefit: It works more than your legs.
When you think spinning, you probably think only your legs and lungs will get a great workout, right? Wrong. "Spinning helps you build muscle tone through your core, as well as your cardio strength, » says Johnny G-certified trainer Shannon Kelleher. And true, your legs and glutes will definitely get the biggest benefit from this type of class, but is that really a downside? We don't think so.
#3 Spinning Benefit: It motivates.
No matter where you spin, the instructor and music will keep you motivated for the entire ride. In fact, according to a survey conducted by Spynergy Consulting Services, "The number one reason people return to the [spinning] studio is 'quality of instructors,' and the number two reason is the music." But know this: It could take a few classes for you to find the music and instructor that's right for you. Just look at it as a shopping opportunity — you need to shop around for your perfect match. "You may want to start with asking friends with similar tastes who their favorite is, and then go with them to class, » suggests Kelleher. « That way you'll feel more comfortable and know what the vibe is before you feel stuck in a 45 minute class. »
#4 Spinning Benefit: It offers a judgement-free environment.
"I have found it is the one class, regardless of your fitness level, that anyone can do," says group cycle instructor and Zumba teacher, Charlene Stimson. "Usually in a group fitness class I feel like people are always comparing themselves to others, but in spin you get into a zone where it's just you and the bike, and you forget about everyone else in the room." It's true; indoor cycling is all about you: You control the resistance and speed, and only you can see (and feel) how hard you're working. It levels the playing … um, pedaling field.