YOUR FURNITURE.
BEAUTIFUL.
social&ecological
SUSTAINABLE.

We have been running zo2 architectural design practice specializing on sustainable design for 15 years. We answered the demand for simple sustainable furniture with the design of the LC lounge chair.
At zo2 we make sure that promises are kept, especially when it comes to quality and sustainability. We have researched and designed every little detail. Once we found the right form, we needed the design to be reflected by the quality of its manufacturing.
It took us more than a year to find the right craftsmen who actually knew how to craft what we envisioned. It is in the detailing and you will feel it sitting on our furniture pieces.
It was a long journey but it was worth it. We now produce our furniture pieces in small numbers in Switzerland and we are proud to be able to offer truly timeless design which respects our environment as well as human labor.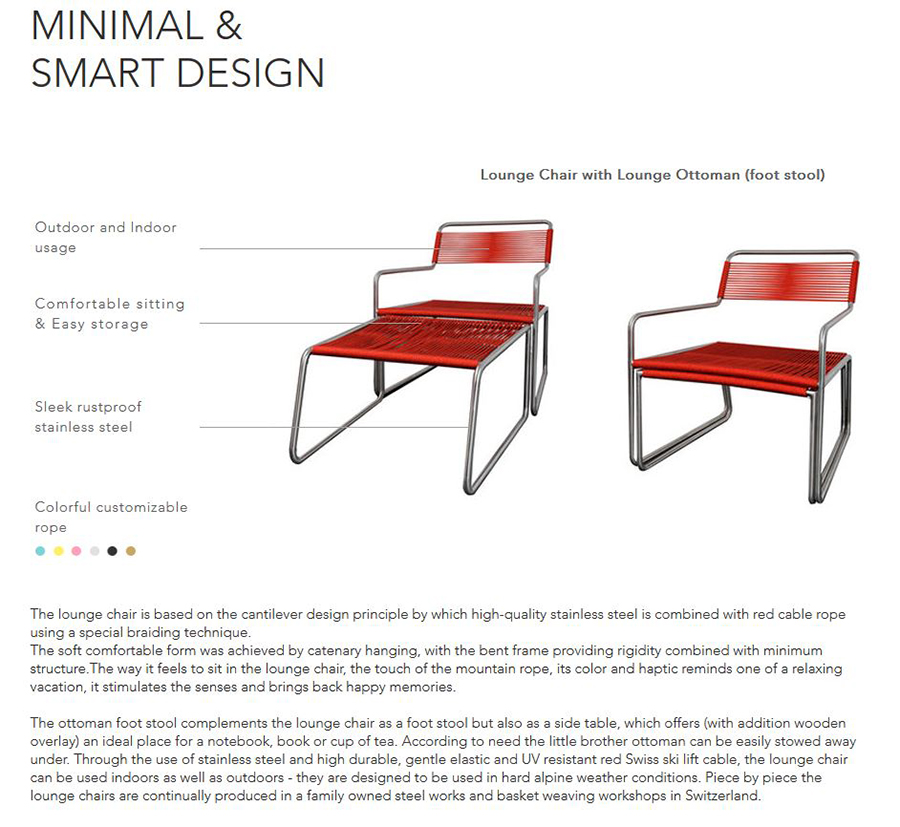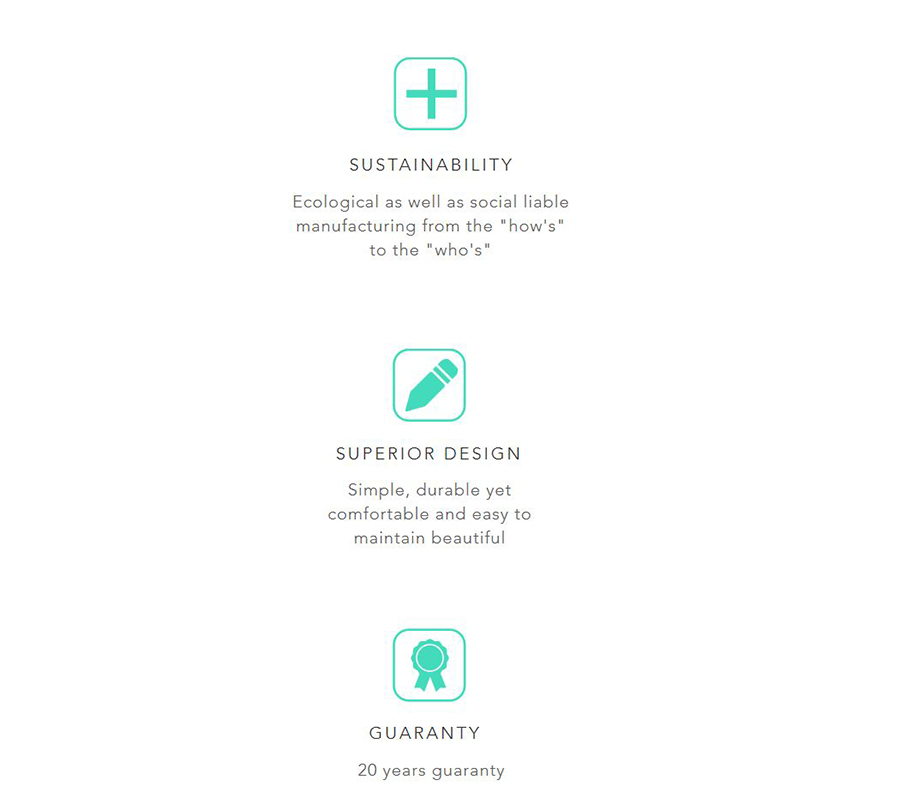 À propos de nous
zo2 furniture is dedicated to creating timeless and durable well-designed furniture. All parts of zo2furniture are designed by the founders Stefanie B. Overbeck and Patrick Zumwald.
Each piece is designed in their studio in Lausanne, Switzerland and manufactured in the workshops of local swiss partners. Stefanie and Patrick are known for their quality stainless steel heritage furniture, they originally began development for the upscale hotel sector.